Youthstream and Milestone are pleased to announce that MXGP2 – The Official Motocross Videogame is scheduled for launch on March 31st 2016 on Xbox One®, the all-in-one games and entertainment system, PlayStation®4, and Windows PC®/STEAM™.
With the Official Release Date also the Official Packshots for the three platforms are unveiled.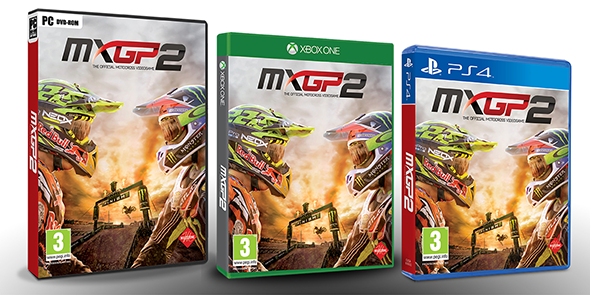 MXGP2 – The Official Motocross Videogame is developed by Milestone S.r.l., Italy's premier developer of videogames for gaming consoles and PC and world leader in the development of videogames dedicated to the world of motorcycling at Milestone studios in Italy.
Follow us on Facebook http://www.facebook.com/MXGPVideogame, on the official YouTube channel http://www.youtube.com/MXGPVideogame, check out #MXGPVideogame, or visit the site www.mxgpvideogame.com.